NDT Services
Radiography

Gamma Ray: IR192 Exposure devices
 X-ray: 150 KV – 3 MA Unit
 320 KV – 6 MA Unit
 Automatic Film Processing
 Manual Film Processing
 Mobile Darkroom Capabilities
 Welder Performance Qualification
Ultrasonics
Flaw Detection (Welds, Castings & forgings)
 Material Thickness (Remaining Life / Percent of Wastage)

 Compressional / Soundness (Shafts, Raw Stock)
 Bond (Babbitt Bond / Silver Braze)
Magnetic Particle
Dry Powder
 Wet Fluorescent
 Portable & Fixed/Stationary Equipment
Liquid Penetrant
Visible Dye
 Water Washable
 Postemulsifiable Fluorescent

 Portable & Fixed/Stationary Equipment
Structural, Tank, Piping & Pressure Vessel Inspections
API-510 Pressure Vessel Inspectors
 API-570 Pressure Piping Inspectors
 API-653 Above Ground Storage Tank Inspectors
  • MFL Tank Bottom Inspections
  • Video Probe
 AWS Certified Weld Inspectors
Visual
Fiber-Optic
 Video-Probe
Mechanical Testing Services
Tensile Testing
  • Ultimate Tensile Strength
  • Yield Strength (0.2% offset, EUL, UYS, LYS)
  • Elongation
  • Reduction in area
  • Modulus
  • Weld Tensile Tests
  • Basic Compression Tests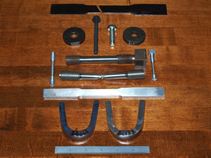 • Load Tests
Bend Testing
  • Weld Side, Root & Face Bonds
  • Material Bends
Hardness Testing
  • Rockwell Hardness(HRC, HRA, HRBW, HR 15T, HR 15N)
  • Brinell Hardness<
  • Leeb Rebound Hardness
Weld Testing
  • Procedure Qualification

  • Welder Qualification
  • Weld Macroetch Exams
  • Weld Consultation Services
Sample Machining
  • Tensile Coupons
  • Bond Coupons
  • Weld Test Coupons
  • Harndess Coupons
Surface Roughness Inspection
Max Range: 350 µm (0.014 in.) (-200 µm to + 150 µm)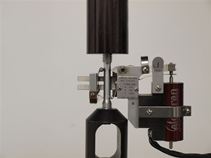 (- 0.008 in. to +0.006 in.)
Coating Inspection
Spark / Holiday
Positive Material Identification
Element Composition
 Pre & Post Material Identification
 Fast & Accurate
 Pipe, Plate, Forgings & Castings, Welds
Engineering Analysis
Pressure Vessel: Codeware Compress
COMPRESS is the leading software for the design and analysis of ASME Section VIII pressure vessels and heat exchangers.
The standard functionality of COMPRESS includes everything you require to perform ASME VIII-1 (Section VIII, Division 1) pressure vessel calculations. This includes both the U.S. Customary and Metric Editions of Section II, Part D (materials) and a selection of Building Codes and related Engineering Standards, such as WRC-107.
Pressure Piping: Algor PipePak
This core package provides piping system designers and engineers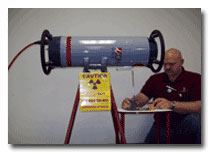 with a tool for defining complete piping systems and performing
structural analysis in compliance with industry-standard piping codes.
PipePak's capabilities for design, analysis, validation and reporting
enable engineers to create better, more reliable piping systems faster.
Storage Tank: E-Ware ETank 2000
API-620 Incl. Appendix L.
API-650 Incl. Appendix A, J, E, F, M, S.
API-653 Incl. Appendix B (Shell Settlement).
UL-142.
API-2000 (Requirements for Thermal Venting).
Calculations for t-min, max Pressure / Vacuum.
Self Supported Cone, Dome, Umbrella or Open Roof Design.
Welded or Bolted Flat Roof Design.
Structural Conical Roof Design. Up to 10 Intermediate Girder Rings.
Annular / Non-Annular, Cone or Dome Bottom Design.
Top / Bottom Compression Rings, and Wind Girder Design.
Nozzle and Manway Reinforcement Calculations per either API 650, or API 620.
Up to 255 Shell Courses. Up to 255 Nozzles / Manways. Tanks 1 ft to 300 ft OD.
Based on Tank Design Practices: API, ASCE, Jawad, Brownell & Young, AISI, ANSI B96.1.